iTunes Connect is Back Online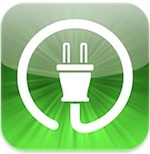 As Engadget said:
They closed late and opened early...not bad for the company we love to rag on, especially this time of year when we're anxiously awaiting our holiday sales numbers.
The iTunes went back at 5pm EST, with sales data(except update downloads) and all the other stuff.
Many developers are saying that their applications grew on the number of the downloads comparing this year to the last one, others said that the number of downloads went down a bit and other that went very deep. Anyway, this is a normal thing.
Happy iTunes Connect Back day!